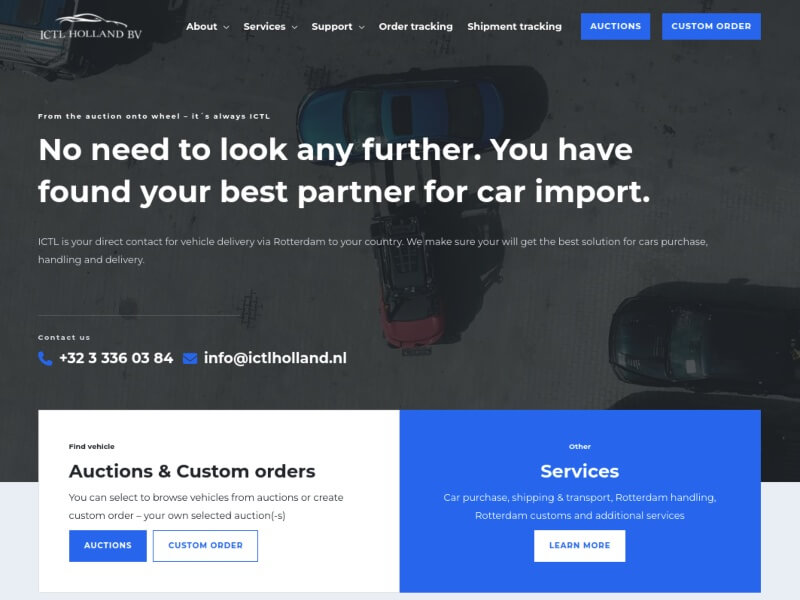 Presenting the newly crafted website for ICTL, the ultimate gateway to seamless vehicle delivery from Rotterdam to your country. With a user-friendly interface and intuitive design, the website ensures a smooth experience as you explore the best solutions for cars purchase, handling, and delivery.
Welcome to Monala, the home of sustainable fashion that embraces modernity and comfort, all while promoting inner peace and authenticity. Our thoughtfully designed website showcases an exquisite collection of eco-friendly knitwear, including cardigans, sweaters, dresses, and more, tailored to provide you with unparalleled comfort and style.
For the first time in onsectetur neque justo auctor sagittis cursus mauris fusce tristique integer arcu ultricies fringilla sed.
Premium class furniture store in Lithuania. We optimized tracking, updated Google Ads strategies and launched conversion based campaigns on Facebook and Instagram to drive quality traffic to the website. 
Eye photography services in Lithuania. Unique present for people wanting to see a world in they eyes. We optimized Tracking and upgraded Google Ads and Facebook marketing strategy including marketing funnel segmentation for better results. 
Results: